Meet our team of caring veterinarians and support professionals. Our team is devoted to you and your pets. Please let us know how we can help.
Support Staff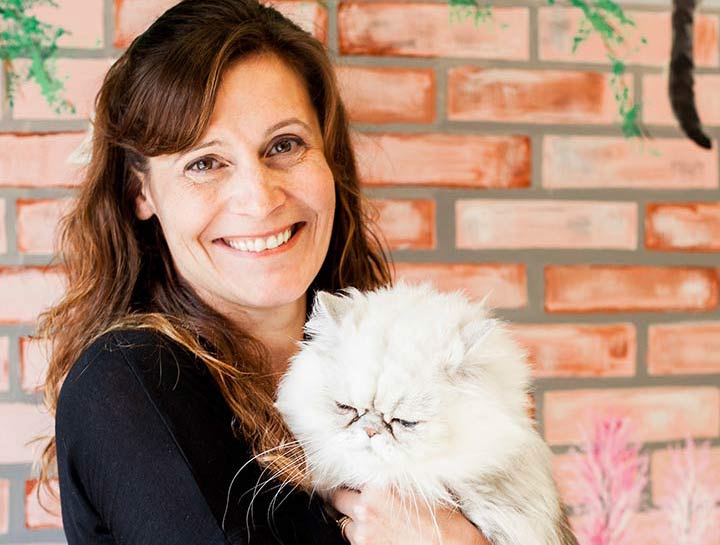 Hospital Manager
Our Hospital Manager, Jennifer Dry-Henich started with Bradford Hills in April of 2018, Jen comes from a biology research background managing at Carnegie Mellon University for 12 years. She loves being a part of a fantastic team that is devoted to their patients.
Jen and her husband have two children, an English Bulldog (Grizzly), two cats (Jaz and Bagheera), and a bearded dragon (Apollo). She enjoys dabbling in crafts and taking motorcycle trips with her husband.
Veterinary Technician Team Leaders
Our Vet Tech Team Leaders, Melanie Auten, LVT and Wendy Colonello are committed to providing the greatest of veterinary care through a wealth of experience and leadership skills.
Mel graduated from the Median School in 2005 with a degree in Veterinary Technology. She was promoted to Technician Team Leader in 2006.
Wendy graduated from Median School of Health Careers in 1990 in Veterinary Assisting. She has completed many years of continuing education in all areas of veterinary medicine.
Technician Team
Our Technician Team is made up of experienced licensed veterinary technicians, as well as qualified assistants. They provide excellent care and services for our patients and clients while promoting the human-animal bond. Our technician team leaders are Wendy Colonello and Melanie Auten, LVT.
Our techs assist the veterinarians with patient histories, appointments, dental prophys, surgeries, anesthetic monitoring, and patient care. In addition, they offer appointments for nail trims, anal gland expressions, vaccine boosters (other than Rabies and Distemper), blood work (heartworm tests and pre-anesthetic blood work) and suture removals. Our veterinary technicians are also available to answer client questions through our dedicated technician phone extension.
Client Services Team
From scheduling your pet's wellness exam, to taking a prescription refill request, emailing your pet's reminders, and following up after your visit — no job is too big or too small for our Client Services Team! For Noreen, Crystal, Lynn, Sue, and Dagmar, your needs take top priority. Please let us know how we can better serve you.